Grab Your Slice of Desi Movie History!
DESIMOVIES - REVIEWS & ARCHIVES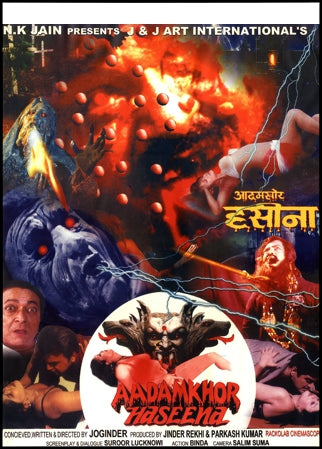 Banned from Theatrical Release this is the story of uncontrollable lust which always has its issues. An Evil Nymphomaniac Hag from Hell possesses amorous newly wed and uses her to satisfy her own debauched urges. Delightfully and unabashedly shameless z grade horror "so full of sex". 
July 03, 2020

by Omar Khan